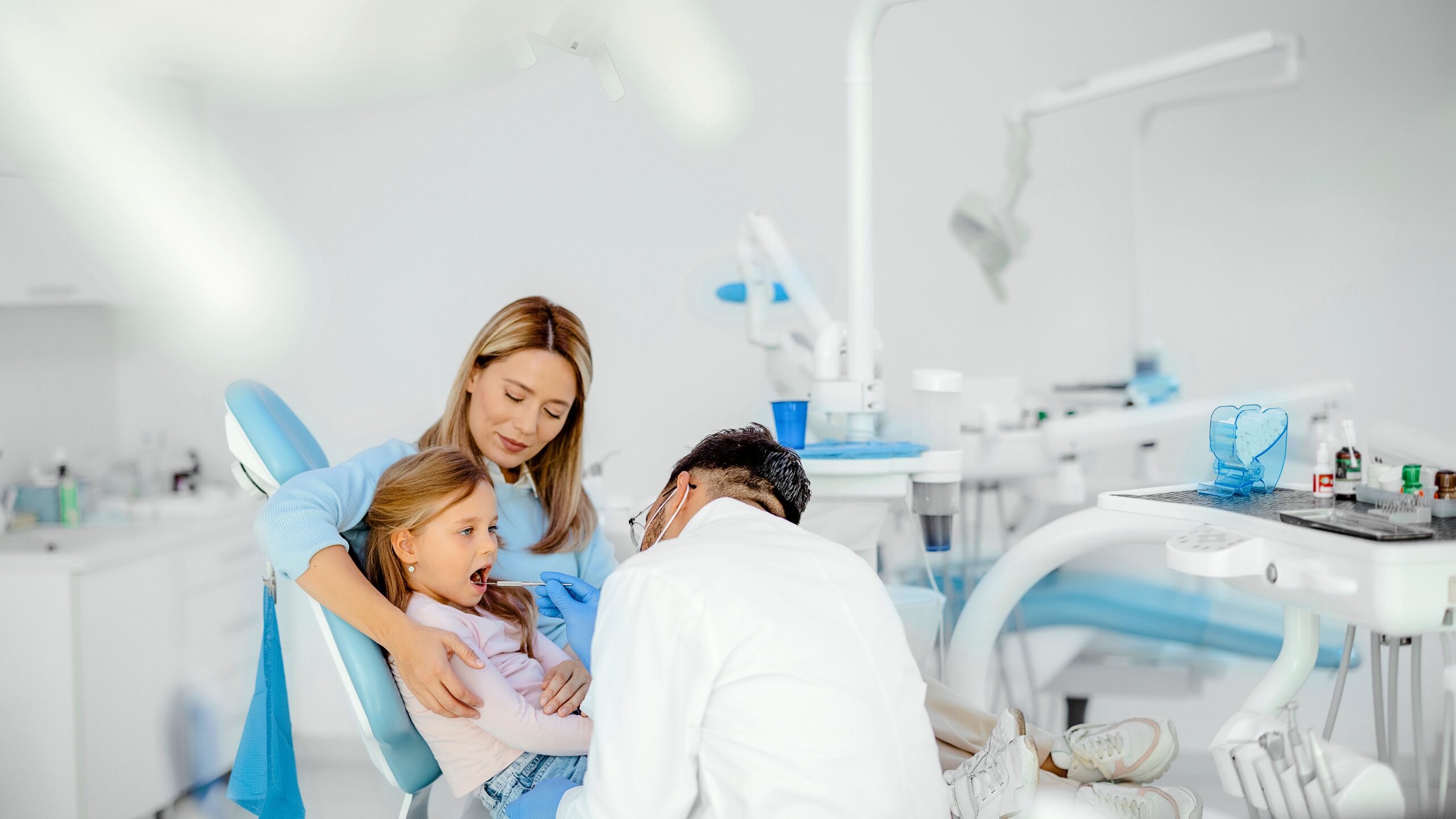 Welcome to MyLifeSmiles! Our primary goal is the health of your family. Therefore, we're here to emphasize the value of routine check-ups at a family dentistry clinic. Keeping your smile bright and safeguarding your family's general wellness are also important goals for maintaining good oral health.
Why Choose a Family Dental Clinic:
Every family member, from the smallest to the oldest, has specific demands, and we at MyLifeSmiles are aware of this. Your entire family may conveniently receive top-notch dental treatment at our family dentistry clinic since it is set up to offer complete care under one roof.
Early Detection and Prevention:
Preventive dentistry is the foundation of our approach. Regular dental check-ups allow our experienced dentists to identify dental issues early on, preventing them from becoming more serious problems in the future. By identifying concerns like cavities, gum disease, or misalignment in their early stages, we can save you and your family from unnecessary discomfort and extensive treatments.
Personalized Care for All Ages:
Our family dental clinic is set up to meet the various requirements of every member of the family. Our staff is experienced in offering age-appropriate treatment, from children's dentistry, where we concentrate on fostering happy dental experiences, to addressing the issues of adults and elders.
Aesthetic and Functional Benefits:
Our Family Dental Clinic is geared up to handle the different needs of each family member. Our staff has expertise in providing treatment that is suitable for each patient's age, from children's dentistry, where we focus on building positive dental experiences, to dealing with the needs of adults and seniors.
Caring for Your Family's Dental Health
Dental health is extremely important for the welfare of your family. Everyone, from young children to adults, may receive the essential care to preserve healthy smiles with the help of routine check-ups at our family dental clinic.
Tailored Care for Every Family Member
We at MyLifeSmiles recognize that every family member has different dental requirements. Everyone at our Family Dental Clinic receives individualized treatment, from the very young to the very elderly. Our skilled team is here to offer thorough care that is personalized for each patient, whether it be a regular cleaning, a filling, or orthodontic treatment.
Establishing Good Oral Health Habits
In addition to addressing current dental issues, regular exams support the development of healthy oral hygiene practices. To maintain healthy teeth and gums, our compassionate dental experts will instruct your family members on correct brushing and flossing procedures, as well as the value of a balanced diet. These routines will provide the groundwork for long-term dental health.
Building Trusting Relationships
At MyLifeSmiles, we prioritize creating enduring connections with our clients. You and your family can build a relationship of trust with our compassionate dentists by coming to our family dentistry office frequently. This fosters a welcoming and encouraging environment for dental treatment, making each appointment stress-free.
Conclusion:
We at MyLifeSmiles are committed to giving your family the best possible dental treatment. You can take control of your oral health, avoid possible issues, and preserve your beautiful smile for years to come with routine examinations at our Family Dental Clinic. Make an appointment for your family right now, and let us join you on the path to long-term dental wellness.