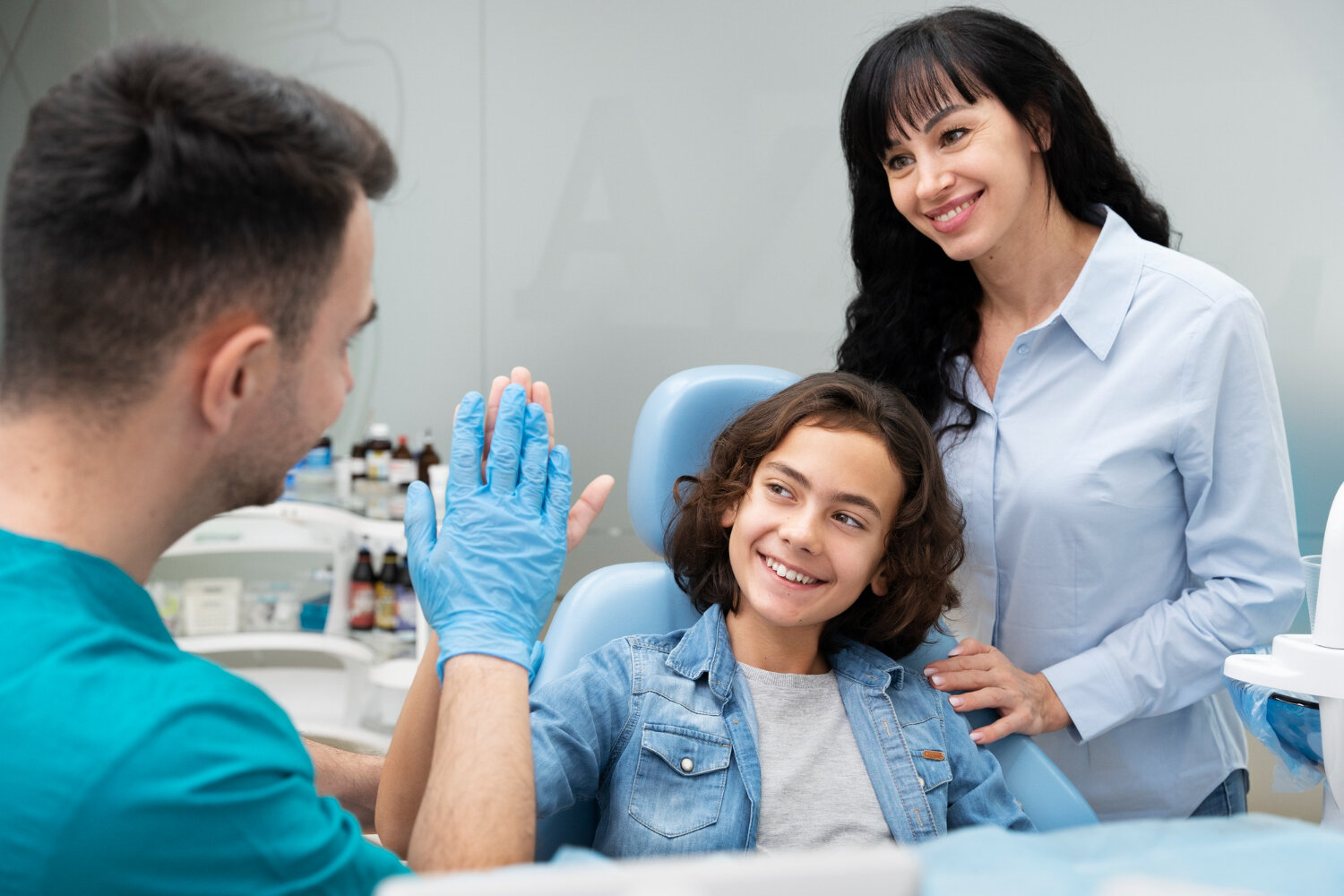 Low-cost dental care refers to a variety of initiatives, programs, and services that are aimed at making dental care and preventative measures more accessible to people and families with limited financial resources. Community clinics, dentistry schools, government-sponsored programs, etc., are a few examples of these initiatives that can lower the cost. These programs work to make dental care accessible to people from all socioeconomic backgrounds, regardless of their financial situation, by providing affordable solutions. It entails a cooperative effort involving dental practitioners, neighborhood groups, and governmental organizations to create cutting-edge tactics that can lower expenses without sacrificing the standard of care.
HOW TO FIND LOW-COST DENTAL CARE?
Finding low-cost dental care might be complex and challenging, but there are a number of choices you can consider. Here are a few ideas:
Local Dental Schools:
Dental schools frequently provide clinics where dental students, under the supervision of professional dentists, offer low-cost dental care. Since the children are closely observed, the maintenance is often quite good.
FQHCs: Federally Qualified Health Centres
FQHCs are locally based healthcare organizations that use a sliding fee system depending on income to provide complete healthcare services, including dental care. They offer services to people regardless of their financial situation.
Dental Savings Programmes:
Although these programs are not insurance, they do provide discounted dental care when you visit participating dentists. After paying an annual fee to join the plan, you will get discounted prices on dental operations.
Non-profit Institutions
Some charitable organizations offer low-cost dental care to those in need. Find local businesses or clinics that specialize in providing dental care to underprivileged groups.
Public Health Fairs:
Look for dental clinics or community health fairs that provide dental care at reduced prices. Local hospitals or non-profit organizations frequently put together these activities.
Medicaid and Children's Health Insurance Programme:
If your income fulfills the necessary standards, you might be eligible for Medicaid or the Children's Health Insurance Programme (CHIP), which can offer low-cost dental care to you and your family.
Payment Options:
Consult your dentist to learn about payment options or special pricing if you need to have a certain dental procedure done. Certain dental practices are open to negotiating prices with patients.
Dental Travel:
Sometimes, especially for essential treatments, getting dental care abroad might be much less expensive. The dental facilities should be extensively investigated to make sure they adhere to international standards.
CONCLUSION
In short, low-cost dental care is essential for promoting oral health and making sure that people of all socioeconomic levels can get dental treatment. It works to address the inequities in dental care accessibility that exist within communities and is a crucial part of public health programs. Always put your oral health first and seek professional help when necessary because ignoring dental problems can eventually result in more severe and expensive trials. We may endeavor to reduce oral health inequities, promote preventative care, and enhance the general well-being of people and communities by increasing access to affordable dental services. Governments, healthcare providers, and communities must continue to fund and support initiatives that place a priority on obtaining reasonable dental care.